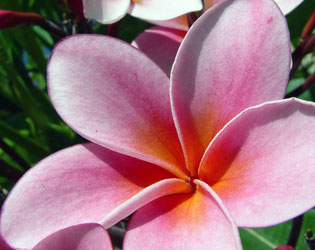 Our Services
OUR PRACTICE
MEET DR. STRAWSER
What is Osteopathy?
Osteopathic Manipulative Medicine (OMM), or Neuromusculoskeletal Medicine is a form of hands-on diagnostic and therapeutic practice provided by doctors of osteopathy, or DO's. In the United States, DO's are fully trained and licensed physicians, being able to prescribe drugs and perform surgery. In the same way as their allopathic counterparts, or MD's, DO's attend four years of a fully accredited medical school followed by a post-graduate training in a specialty of their choice. Many people who experience a hospital stay, get a surgical procedure done, or go to see their obstetrician or pediatrician or internist or family practitioner are not aware that their physician is an MD or a DO.
The difference between the two types of physicians in our country is the philosophy behind osteopathic medicine and the training DOs receive in osteopathic manipulative medicine.
As its founder, Dr. Andrew Taylor Still, a frontier doctor working in Missouri in the 19th century, became increasingly weary of the way medicine was practiced in his day. In allopathic medicine, there seemed to be mainly a focus on the disease and its symptoms alone and not on the patient as a whole. The philosophy of osteopathic medicine is based on the idea that
there is a core connection between structure and function in the body, each affecting the other; and more importantly, that the body possesses an inherent ability to heal itself and to maintain homeostasis, or total balance. Osteopathic physicians use a hands-on approach to correct structural or anatomic imbalances to improve function and aid in healing. Instead of merely suppressing symptoms, OMM targets the anatomical sources of disease, resulting in decreased pain, improved mobility, and a sense of well-being.
Osteopathic manipulative medicine consists of various types of techniques, including muscle energy, myofascial release, and craniosacral therapy, and can benefit almost any condition to some extent. It is designed to diagnose and treat patients with acute problems such as motor vehicle accidents and I-just-injured-myself-while-surfing-pain to those with very chronic conditions such as MS, fibromyalgia, chronic fatigue syndrome, migraine and other types of headache, TMJ disorders, and vertigo. It is also very effective in the obstetric and pediatric populations, relieving pregnancy-induced low back and joint pain, and being used as adjunct treatment for otitis media, birth trauma, colic, cerebral palsy, ADHD, Down syndrome, plagiocephaly, torticollis, and other disorders.
The following are some of the conditions we treat at Ke Ola Pono Osteopathy. If you have a question or concern regarding a specific condition, please contact us for more information
General Health and Wellness
General Internal Medicine and Pediatrics
Wellness Plans
Chronic Medical Conditions
Hypertension
Integrative Cancer Support
High Cholesterol
Allergies
Asthma
Sinusitis
Chronic Fatigue
Colitis
Irritable Bowel Syndrome
GERD
Interstitial Cystitis
Diabetes
Autoimmune Disease
Insomnia
Pain Management
Fibromyalgia
Headache
Migraine
Vertigo
Arthritis
Acute & Chronic Musculoskeletal Pain
Sciatica
Carpal Tunnel Syndrome
Neuropathy
Sprains and Strains
Frozen Shoulder
TMJ
OB/GYN
Menopausal Symptoms
Premenstrual Disorder
Pregnancy-Related Pain
Morning Sickness
Pediatrics
Otitis Media
Torticollis
Developmental Delay
Birth Trauma
Asthma
ADHD
Autism
Cerebral Palsy
Cystic Fibrosis
Orthopedic Problems
Psychiatric
Sports Performance
Sports Injuries
Concussion
Natural Performance Improvement