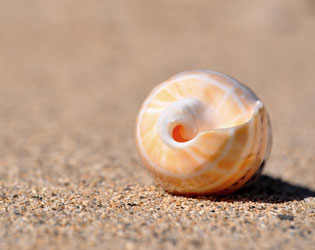 Meet Dr. Strawser
OUR PRACTICE
OUR SERVICES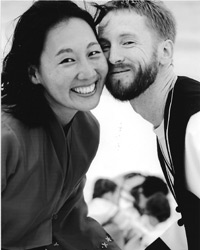 Dr. Eun K. Strawser is an alumnus of the University of Pennsylvania and was a Fulbright scholar while studying at the University of Dar es Salaam in Tanzania. She trained as an Osteopathic / Neuromusculoskeletal practitioner in Pennsylvania while also instructing medical students at the Philadelphia College of Osteopathic Medicine. She also trained as an Internist and Pediatrician in Delaware. She works as a private practitioner at Ke Ola Pono Osteopathy in Kailua. She lives on the windward side with her husband, a computer specialist, and three young children. Her areas of interest include osteopathic medical treatment for but not exclusive to the female, pregnant, and pediatric populations. She is also interested in community outreach to further preventive health.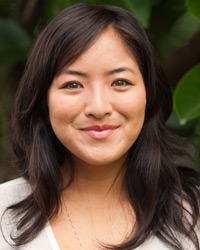 Melissa Cabagbag is the office manager at Ke Ola Pono Osteopathy. Given the opportunity to call Hawaii her home, she was raised to value the island's interconnectedness--through culture, people, and the land. Melissa's personal interests led her to a Bachelor of Arts in Anthropology, with an emphasis on Ecological Anthropology, from the University of Hawaii, Manoa. She also participated in an internship with Greenpeace in Washington, D.C. In her free time, you can find her spending time with her husband (a professional videographer), gardening, traveling and exploring the globe, or sipping a cup o' joe.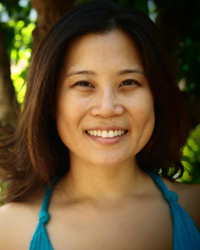 Silver Goodier is a licensed massage therapist and reiki practitioner. Born and raised in New York City, she holds a Bachelor of Arts in Psychology from Mount Holyoke College. She later received her law degree from Brooklyn Law School and promptly moved to Guatemala with humanitarian pursuits in mind. There a different plan took shape and Silver initiated her massage career and earned her Usui Reiki III certification. After returning to the US, she completed over 1000 hours of training in therapeutic massage and hydrotherapy at the Finger Lakes School of Massage in upstate New York. She is also certified in Active Release Technique® (ART®) for soft tissue pain management and continues to educate herself on ways to bring clients a healthful awareness of their body through her practice. Her off hours are filled with staying active, enjoying family and friends, and exploring many states of happiness.